Aspen MGA Announces Promotions
Flower Mound, TX – (March 18, 2020): Aspen MGA, a Texas-based Managing General Agency, is pleased to announce the promotion of two key leaders within the Aspen team, Lori Herrington and Melody Johnson.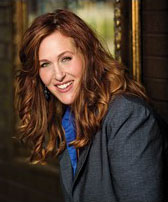 Lori Herrington has been promoted to Vice President of Marketing. Herrington started with Aspen MGA during its inception in 2015 and has been instrumental to the company's growth over the last five years. In her new role, Herrington will continue to oversee the expanding marketing team with a renewed focus on strategic growth within the state of Texas. She will work with her team to continue growing Aspen's reputation as one of the top MGA's in the marketplace.
"Lori was the first person I hired when I started Aspen and is a tremendous asset to the Aspen team. Through her leadership, determination, and creative marketing, her team of representatives have made Aspen an agency standout amongst our Texas Agent Partners," said Paul Harrison, Aspen MGA President.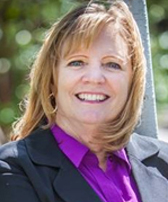 Melody Johnson has been promoted to Vice President of Underwriting. Johnson joined the Aspen team last year as Director of Underwriting, and throughout 2019, worked to improve the company underwriting processes. Her experience in advanced operation's management has been key to establishing best practices that has led to continued underwriting success.
In her new role, Johnson will continue to infuse the latest technological advances into the underwriting processes and systems to maximize future profitability and efficiencies.
Aspen MGA continually strives to improve its underwriting techniques, and with Melody as part of the team "we have been able to rely upon her immense knowledge of the insurance marketplace experience," said Harrison. "Her motivation to improve internal practices made it an easy decision to promote her to a leading role."
About the Company
Aspen Managing General Agency is a personal line Managing General Agency that stresses the utilization of technology in its advanced platform. Aspen MGA specializes in writing nonstandard automobile insurance coverage and is a subsidiary of Allstar Financial Group. Allstar Financial Group provides commercial and personal lines insurance solutions with premium of more than $500 million. Allstar Financial Group has more than 275 employees writing surety, commercial and personal lines insurance business throughout the United States.