Roadside Assistance
in partnership with Nation Safe Drivers
---
Roadside Assistance:
With Nation Safe Drivers 24-Hour Towing and Roadside Assistance Program, you will have peace-of-mind knowing that you are covered and protected by an organization that cares and has been caring since 1962. With access to over 45,000 towing providers throughout the US, Canada, Puerto Rico, and Mexico, you can travel with confidence, wherever the road may take you.
Benefits
---
24-Hour Emergency Towing Service
24-Hour Emergency Road Service
24-Hour Emergency Tire Service
24-Hour Emergency Delivery of Supplies (Gas, water, oil, etc.)
24-Hour Emergency Vehicle Lockout Service
$500 Theft and Hit & Run Reward
Rental Car Discounts
Motor Club Brochure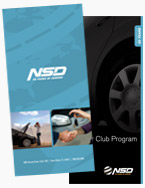 Download Brochure
Motor Club Spanish Brochure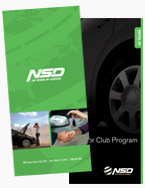 Download Brochure
Contact your agent to add these products to your policy.
Call Emergency Roadside Assistance at
1-855-575-6504 (24/7)
Call Customer Service at
1-888-684-9327 (Mon-Fri 8:30-5:00 Eastern Time)
A Proud Partner of Nation Safe Drivers
---
Aspen MGA offers motor club products through a partnership with Nation Safe Drivers (NSD). For more than 50 years NSD has built a name of reliability and dependability within the automotive industry delivering exceptional benefits to customers nationwide.