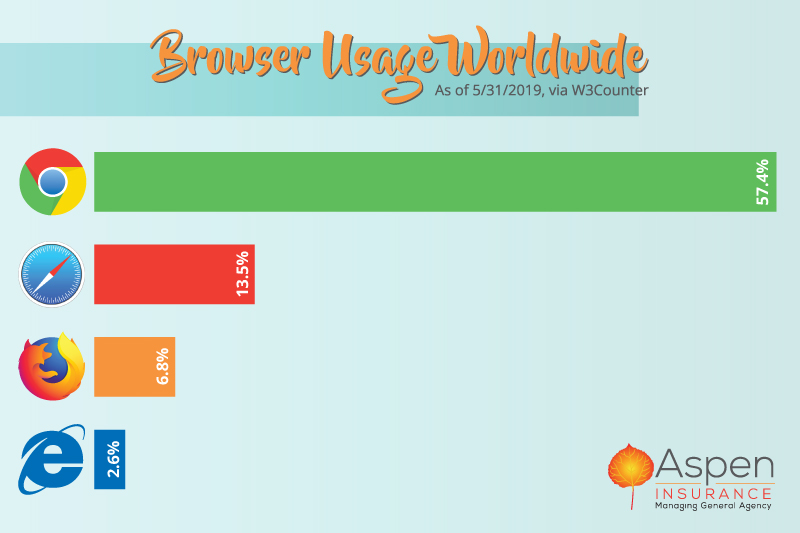 Still Hanging on to Internet Explorer? There are much better options now!
If you're still defaulting to your old standby browser Internet Explorer, it may be time to upgrade. Did you know that Internet Explorer is finally reaching its final expiration date? IE currently represents less than 5% of the browser market and is shrinking daily. IE users may be missing out on a growing percentage of the internet as websites, apps, and software are developed without its support in mind.
Today almost two-thirds of internet users are using Chrome as their browser. Another 20% are using Safari or Firefox. Why hold on to IE? It may be a good time to upgrade your browser and maybe ditch that old Palm Pilot too!
At Aspen, we are focused on the future and strongly suggest the use of Google Chrome for optimal performance with our systems. We invite you to move ahead in technology with us!
There is lots of information out on the web. A few interesting articles are below:
https://fortune.com/2019/02/08/download-internet-explorer-11-end-of-life-microsoft-edge/
https://medium.com/@burger.neal/the-end-of-life-of-internet-explorer-11-12736f9ff75f
Browser statistics: